Golden Baron of the Realm
This is all CNN, obviously no left leaning Fake News will pick this up, in case you missed it
Kanye West segment on CNN labeled 'racist' for calling singer 'token negro of the Trump administration'
Currently he has flown to Uganda, and left this tweet about mind control
and why he is seemingly there
Right before he left, he decided to take over an Apple Store and drop a few words
This really is opposite/ Bizarro world, where
Rednecks hate the NFL and love Kanye, WHAT???
Kanye West USED to be the lefts, Black God
who could forget 9/2/05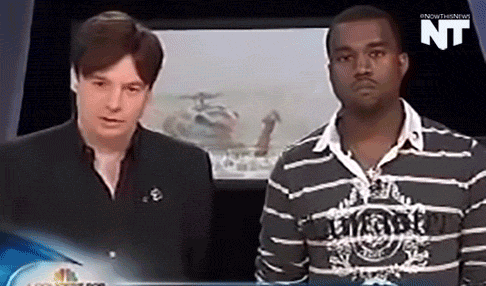 That same week his album drops and it goes triple platinum, genius?
He practically made Taylor Swift
9/13/09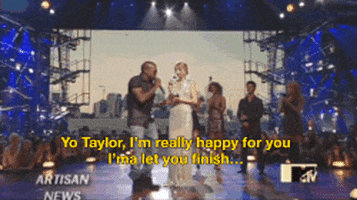 A year later Kanye wrote a song for Taylor as an apology, and she could record it, instead she releases a diss song. He'd go on to say that her album didn't deserve any Grammy wins next year, and that his "selfless" actions created her fame.
Swift, seemingly enjoying her easily won fame, has no problems giving Kanye a lifetime award in 2015, it all seems good/good.
NOPE
2016 in MSG he premieres a song with
"I feel like me and Taylor might still have sex/Why? I made that bitch famous/Goddamn, I made that bitch famous."
Swift would fireback at her Grammy speech
"As the first woman to win Album of the Year at the Grammys twice, I want to say to all the young women out there: there are going to be people along the way who will try to undercut your success or take credit for your accomplishments or your fame."
Kanye would later explode on a leaked SNL calling her "fake ass"
Later Kim would join in and on a GQ interview say that Taylor gave permission to Kanye to use those lyrics in that recent song
Then Kanye would follow up w/ his "Famous" record release, it features a nude doll of Taylor in bed w/ Kanye
Kim would later release a taped snapchat of Kanye asking Taylor for permission
in 2017 Taylor released another response song to Kanye
Recently Taylor after having been accused of being a secret Republican all her life came out as Democrat and is now adding more
Kanye vs. Taylor
jeesus
That's just the 10yr young white girl feud he's had, that has kept him relevant for, forever
Let's talk about this "token Negro", they're actually doing a disservice to Ben Carson, Secretary of Housing and Urban Development, former Republican presidential candidate, he joined Trumps team b/c he wanted to make a difference.
I mean jesus