4.00 star(s)
Rating: 4.00/5 1 Vote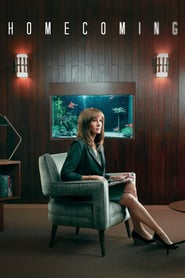 Title:
Homecoming
Genre: Drama
First aired: 2018-11-01
Creator: Sam Esmail, Micah Bloomberg, Eli Horowitz
Cast: Julia Roberts, Bobby Cannavale, Stephan James, Shea Whigham, Alex Karpovsky
Overview:
Heidi Bergman is a caseworker at Homecoming, a Geist Group facility helping soldiers transition to civilian life. Years later she has started a new life, living with her mother and working as a waitress, when a Department of Defense auditor questions why she left the Homecoming facility. Heidi quickly realizes that there's a whole other story behind the story she's been telling herself.
1
Reactions:
chthonic-anemos