0.00 star(s)
Rating: 0.00/5 0 Votes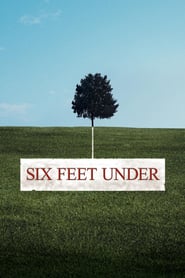 Title:
Six Feet Under
Genre: Drama
First aired: 2001-06-03
Creator: Alan Ball
Cast: Peter Krause, Michael C. Hall, Frances Conroy, Lauren Ambrose, Freddy Rodríguez, Mathew St. Patrick, Rachel Griffiths, Justina Machado, James Cromwell, Tina Holmes
Overview:
A darkly comic look at members of a dysfunctional L.A. family that run a funeral business.  When death is your business, what is your life? For the Fisher family, the world outside of their family-owned funeral home continues to be at least as challenging as--and far less predictable than--the one inside.