4.54 star(s)
Rating: 4.54/5 13 Votes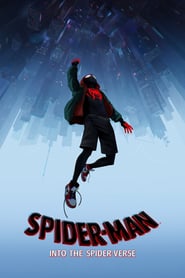 Title:
Spider-Man: Into the Spider-Verse (2018)
Tagline: More Than One Wears The Mask
Genre: Action, Adventure, Animation, Science Fiction, Comedy
Director: Bob Persichetti, Peter Ramsey, Rodney Rothman
Cast: Shameik Moore, Jake Johnson, Hailee Steinfeld, Nicolas Cage, John Mulaney, Mahershala Ali, Liev Schreiber, Oscar Isaac, Chris Pine, Jorma Taccone, Zoë Kravitz, Kathryn Hahn, Brian Tyree Henry, Lily Tomlin, Lake Bell, Lauren Vélez, Kimiko Glenn, Stan Lee, Post Malone, Nick Jaine, Muneeb Rehman, Melanie Haynes, Marvin 'Krondon' Jones III, Natalie Morales, Joaquín Cosio, Greta Lee, Edwin H. Bravo
Release: 2018-12-07
Runtime: 117
Plot:
Miles Morales is juggling his life between being a high school student and being Spider-Man. However, when Wilson "Kingpin" Fisk uses a super collider, another Spider-Man from another dimension, Peter Parker, accidentally winds up in Miles' dimension. As Peter trains Miles to become a better Spider-Man, they are soon joined by four other Spider-Men from across the "Spider-Verse". As all these clashing dimensions start to tear Brooklyn apart, Miles must help the others stop Fisk and return everyone to their own dimensions.
2
Reactions:
Varia Vespasa and chthonic-anemos