0.00 star(s)
Rating: 0.00/5 0 Votes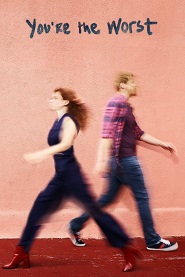 Title:
You're the Worst
Genre: Comedy
First aired: 2014-07-17
Creator: Stephen Falk
Cast: Chris Geere, Aya Cash, Desmin Borges, Kether Donohue
Overview:
Narcissistic, brash, and self-destructive Jimmy thinks all relationships are doomed. Cynical, people-pleasing, and stubborn Gretchen knows that relationships aren't for her. So when they meet at a wedding, it's only natural that the two of them go home together and, despite their better judgment, begin to find themselves falling for each other.