3,679
2,670


46d 14h 52m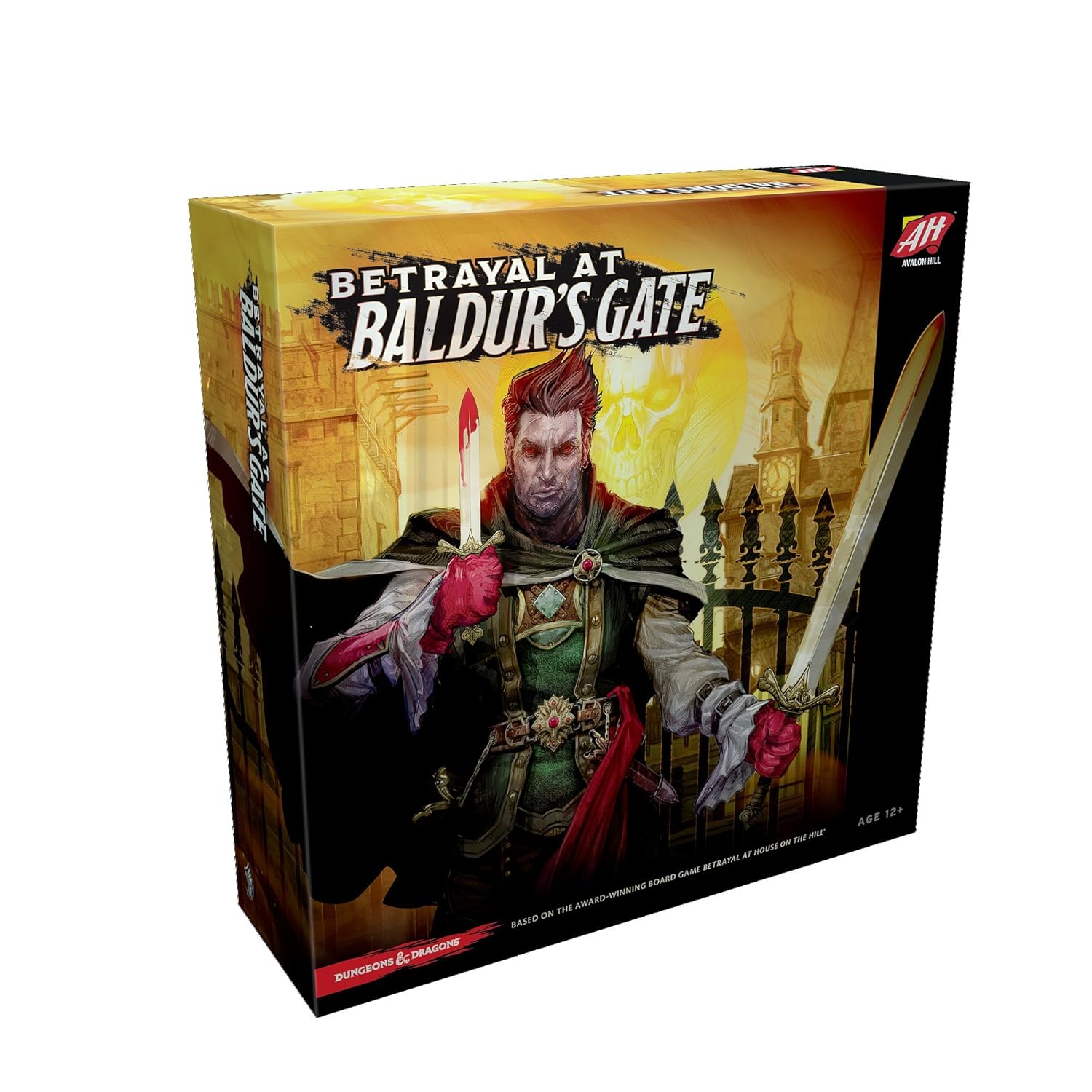 https://www.amazon.com/Avalon-Hill-Betrayal-Baldurs-Board/dp/B06XW8R798
I don't play a lot of board games, so I am pretty impressed with some of the modern ones and how clever they are. I played this with my family over Christmas and we had a blast. My brother and I loved the Baldur's Gate games back in the day, so this was some awesome nostalgia in addition to a great game.
Time: First game will take you around 2 hours to get your bearings. After that, it should be a 1 hour game. Nothing carries over from game to game, fresh experience each time.
Basics: 3 to 6 players, each one gets to pick a character, then choose between one of two classes for each. So for instance, I chose the Half-Orc, who could be either a Paladin or Cleric. My brother chose the elderly Human who could be either a Wizard or a Sorcerer. Depending which class you take, they have a special ability that makes them unique. The Paladin can choose to by-pass Event cards and continue to discover new tiles, and the Wizard can shoot Magic Missiles using the Knowledge stat from one tile away from his target.
The characters also have 4 RPG stat lines, unique to the character you choose. Speed, Might, Knowledge, Sanity. They are used for attack roles, resist checks, discover chances, etc. The stats will go up and down as you progress. If any of them drop below 0, you die.
You start the game in 3 central tiles, which then branch out in random direction to interior building rooms, city streets, and underground sewers and catacombs. In each new room you discover, you can uncover an
Event
,
Magic Item
, or
Omen
.
The
Events
could be that you find a treasure chest hidden in the back of the room. You can choose to open it (successful die roll) and get a Magic Item, leave it for another player, or try to open it back have a mimic bite your arm off (unsuccessful die roll) lose one of your stats.
The
Magic Items
are very powerful and range from giving you a Cleaver with two extra attack rolls or a Magic Ring allowing you to draw two cards at a time, keeping the one you like and discarding the other to the bottom of the pile.
The
Omens
are a combination of situations or options giving you powerful abilities that can only be used if the conditions are aligned. They also are a bit of a ticking time bomb, in that the more Omens in play, the more likely your "Haunt" starts, triggering one of 50 game scenarios packaged within the game. Which scenario you get is dependent upon the game conditions that have happened to that point, such as the Omen that triggered the Haunt, in combination with the Tile in which it happened.
So, usually the first 30 minutes of the game are spent discovering new tiles, unlocking items, and building stats. Then, once the Haunt triggers, the game can go completely sideways. You might have a common enemy you have to fight and kill together. You might have one of your party members turn on you, where they get a secret objective to win the game, while the rest of the group might have to kill them before they can do it.
From what I can tell, the 50 scenarios are very unique and tremendous fun. Highly recommend trying the game if you get a chance, 9/10!
Last edited:
2
Reactions:
Bandwagon and Lasch