0.00 star(s)
Rating: 0.00/5 0 Votes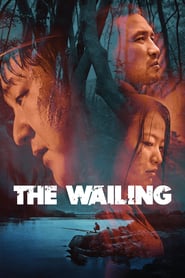 Title:
The Wailing
Tagline: Never be tempted.
Genre: Drama, Horror, Mystery, Thriller, Fantasy
Director: Na Hong-Jin
Cast: Kwak Do-won, Hwang Jung-min, Chun Woo-hee, Jun Kunimura, Kim Hwan-hee, Heo Jin, Jang So-yeon, Jo Han-cheol, Son Kang-gook, Sung-yeon Park, Do-Yoon Kim
Release: 2016-05-12
Runtime: 156
Plot:
A stranger arrives in a little village and soon after a mysterious sickness starts spreading. A policeman is drawn into the incident and is forced to solve the mystery in order to save his daughter.