Bronze Baronet of the Realm
4,480
10,368


71d 7h 24m
4.00 star(s)
Rating: 4.00/5 1 Vote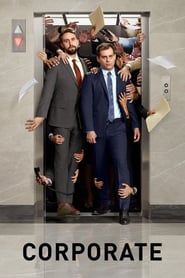 Title:
Corporate
Genre: Comedy
First aired: 2018-01-17
Cast: Matt Ingebretson, Jake Weisman, Anne Dudek, Adam Lustick, Aparna Nancherla, Lance Reddick
Overview:
A dark, edgy look at life as a Junior-Executive-in-Training at your average, soulless multinational corporation. Matt and Jake are at the mercy of a tyrannical CEO and his top lieutenants while navigating an ever-revolving series of disasters. Their only ally is Human Resources rep Grace.
1
Reactions:
chthonic-anemos