2,259
2,727


106d 12h 38m
Far too early to have an opinion but I've been hanging out in the lead dev's Twitch recently and they just sent out the first description of the game. Guy(
Shawn
) running this is the same one doing the interviews with OG EQ devs. Himself being an EQ designer. He's saying a lot of the stuff I've been saying regarding an indie MMO so hoping for the best with this one. He may not be ready for this to be shared someplace like this, but we're essentially the target audience so its seems appropriate.

​

​
​
What is Project_N?​
Project_N started as a discussion between MMO fans during a series of livestreams about what it would be like to create a niche, smaller budget / indie game, in the style of a classic MMO, but utilizing modern day tools and development practices.
The discussion focused on the idea that by focusing on a very specific audience and core beliefs, a MMORPG could be developed without spending 10's of millions of dollars, and do well enough to maintain an ongoing live service.
This was supported by Shawn's experience working on smaller, more niche live MMOs, and in looking at independent MMOs that were available at the time.
As talks continued, a small, passionate group of like minded individuals shared interest in working on a game together.
Project_N is now in the early prototyping stages and already hitting some early milestones focused on establishing a working client-server, content development tools, game design, and lore.
​
What are the working design tenets?​
Nostalgia, Familiarity, Timelessness
Highly referential of classic fantasy themes, tropes, stories, media, and 70s-80s rock album covers
An art style that leverages the modern engine, but allows the imagination to fill in the blanks
A world filled with places, races, and classes that feels familiar, yet unpredictable
Simple, Deliberate Gameplay
Simple, streamlined, strategic combat; reminiscent of classic era MMOs
Slower gameplay and progression pacing
Persistence and ongoing involvement with the world and other players pays off over time
Community, Identity, and Reliance
Adventuring is at the heart of the game, and focused on single groups
Class & Skills are designed to feel familiar, with distinct identities and interdependence
Even solo play ties into a greater/communal purpose
World & Starting City designs focus on longevity and long-term utility, in order to maintain social friction and mitigate "generational stratification"
World is living, layered, and immersive ("
the world as a Living Onion
")
A focus on scheduled and ever-changing content & NPC behaviors
Using time, seasonality, factions, and relationships to maintain a sense of mystery and discovery
Many systems are stripped of hand-holding and overt explanation
Other systems provide discoverable, new ways to interact with the world, including:

"Playable Monsters"
"Monster Cities"
"Transformations"
"Storytellers"
​
​
What is the setting?​
Project_N has the setting of a fairly traditional, classic fantasy world.
While standard high fantasy characters, creatures, and biomes are to be expected, a key defining feature of our world is that it is a land of ruins, on top of ruins, on top of ruins.

The goal of some day finding out how they got there, quickly becomes apparent.
And in our world, given it's histories and catastrophes, its inhabitants always keep an watchful eye on the vast oceans, sprawling caverns, and most importantly, night skies.
​
Have you decided on player races & classes?​
We are still finalizing our race and class list for Project_N.

However, you shouldn't be shocked to find many of the usual races and classes you would expect in classic high fantasy, as well as other old school MMOs, will be available for play.
Again, for us, familiarity and maintaining a sense of nostalgia are key.
One thing of note, is our desire to maintain a very open dialogue with the community about class design, as well as posted class design intents.
Classes are key to who we are as players, so it's critical to maintain transparency and involvement here.
​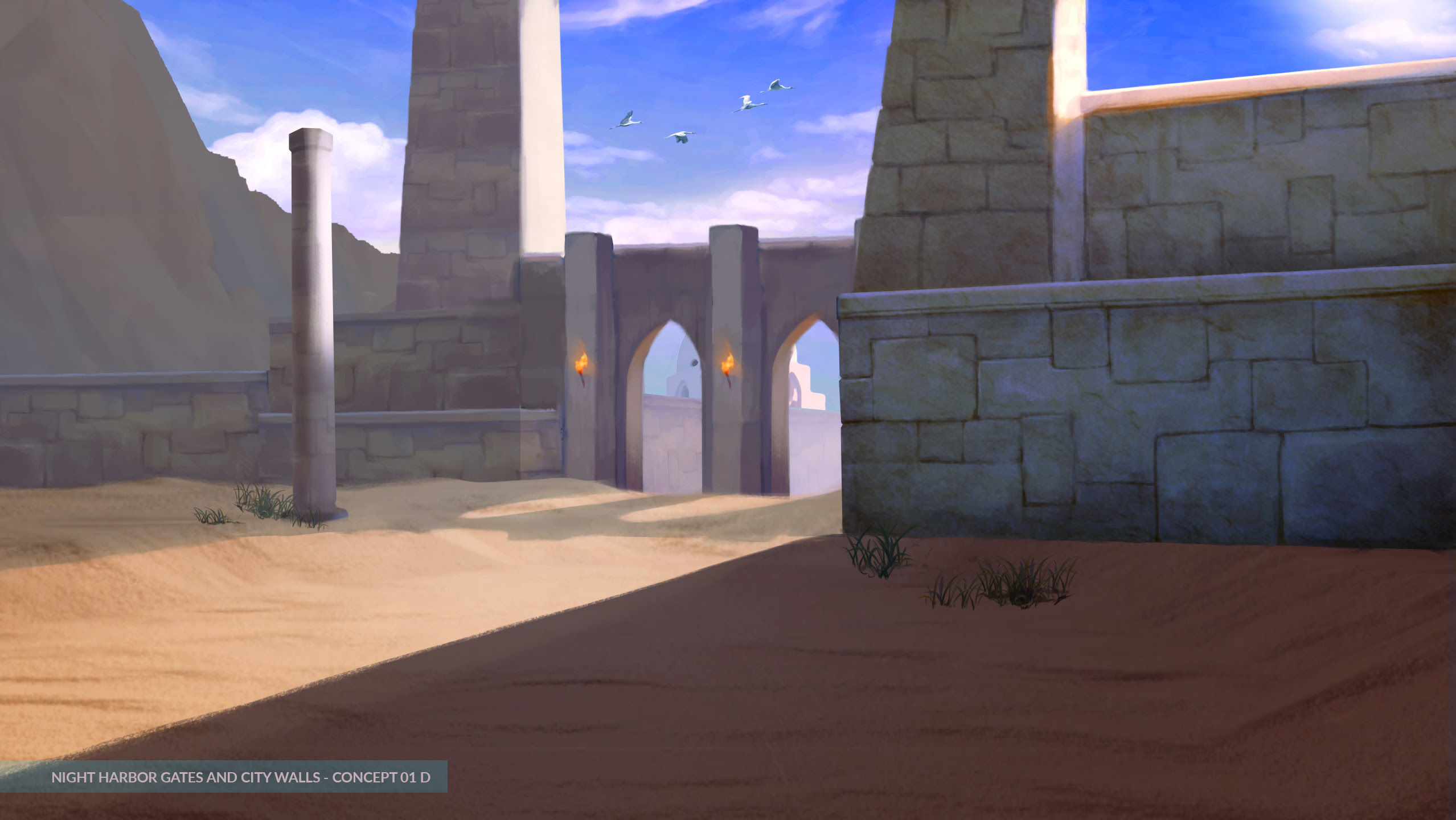 What art style are you aiming for?​
We're set on a slightly stylized, hand-painted art style, which looks to the paintings of classic fantasy artists for inspiration. It uses lower-fidelity geometry to recreate the classic MMO feel, while leveraging the power of the modern game engines (in our case, Unity).
The tone is lighthearted, despite often touching on menacing or serious themes. And in some cases juxtaposes terrifying situations with goofy looking characters (like Gnomes, Ogres, and Trolls).
This should all create a sense of Fantastic Realism, which draws heavily on classic fantasy games, illustration, and film.
​
Who is your target audience?​
OG MMO players!
Our core target audience are PC gamers who have played MMORPGs during their "classic" eras or legacy versions, or have come to them more recently while searching for a greater sense of challenge and free-form exploration.
Within this group, we are targeting individuals that prefer paying for a monthly subscription, over F2P with microtransactions. They're looking to figure things out on their own, prefer a slower pace, which allows for time to chat and/or drink an adult beverage or two. They are looking for a sense of place, rather than a skill-based challenge.
Many of these individuals found the first MMORPGs based on their love of MUDs, pen & paper games, CRPGs, or just a desire to share in an online fantasy world.
While we believe this to be our core audience, we also believe that secondary and tertiary audiences do exist for this game, including those who enjoy social tabletop roleplaying or even simulation games, or are just learning about online games from other sources, and seek out the traits listed above.
​
What's the business model?​
Project_N will use the monthly subscription model, with no pay-to-win microtransactions. Paid customization is also likely to be excluded from this model, with a focus instead on purchasable elements which remain outside of the gameworld to allow players to provide additional support to the team.
This includes nostalgic items, such as cloth maps and trinkets, as well as clothing, stickers, and an ultra-bitchin' backpatch for your sleeveless blue jean jacket.
​
Who is involved?​
The current roster is as follows:
aLovingRobot - Robot aka Shawn has been working in the gaming industry for the past 20 years at companies like Sony Online Entertainment and KingsIsle Entertainment.
He was a Lead Designer on several hit MMO titles including EverQuest and DC Universe Online. Most recently, Shawn was the Executive Producer and Chief Product Officer at Star Stable Entertainment.
Shawn is focused on Creative Direction and Product Management, while also contributing as an Artist and Designer.

Ali - Ali is a farmer by day and experienced Game Programmer, Designer, and Artist by night. Hailing from the emulator community, he has also been known to do game jams in his spare time.
Ali has spearheaded the creation of the Project_N client/server prototype, as well as many other technical aspects of the project.

Nick - Nick has been working in the gaming industry for the past 2 years at NetherRealm Studios, during which he was part of the team that shipped Mortal Kombat 11. However, his history with gaming is much more storied.
An MMO veteran of 20+ years, Nick spends his spare time working on several MMO related side projects. In the past, he's been a professional gamer, in which he streamed to a large audience as a Twitch Partner.
Nick is focused on design, project management, testing, community, and other responsibilities for Project_N.

Shakabrah - Shakabrah is an experienced front end and Unity developer currently working on the Project_N User Interface.

Astra - Astra has dabbled in competitive Esports, plays like 15 MMOs at once all the time and has played all of them ever, and is currently writing Lore for Project_N in preparation for designing quests and content. Astra, aka Moonybun, was also the first mod (and pretty much the first follower) on aLovingRobot's Twitch stream.
​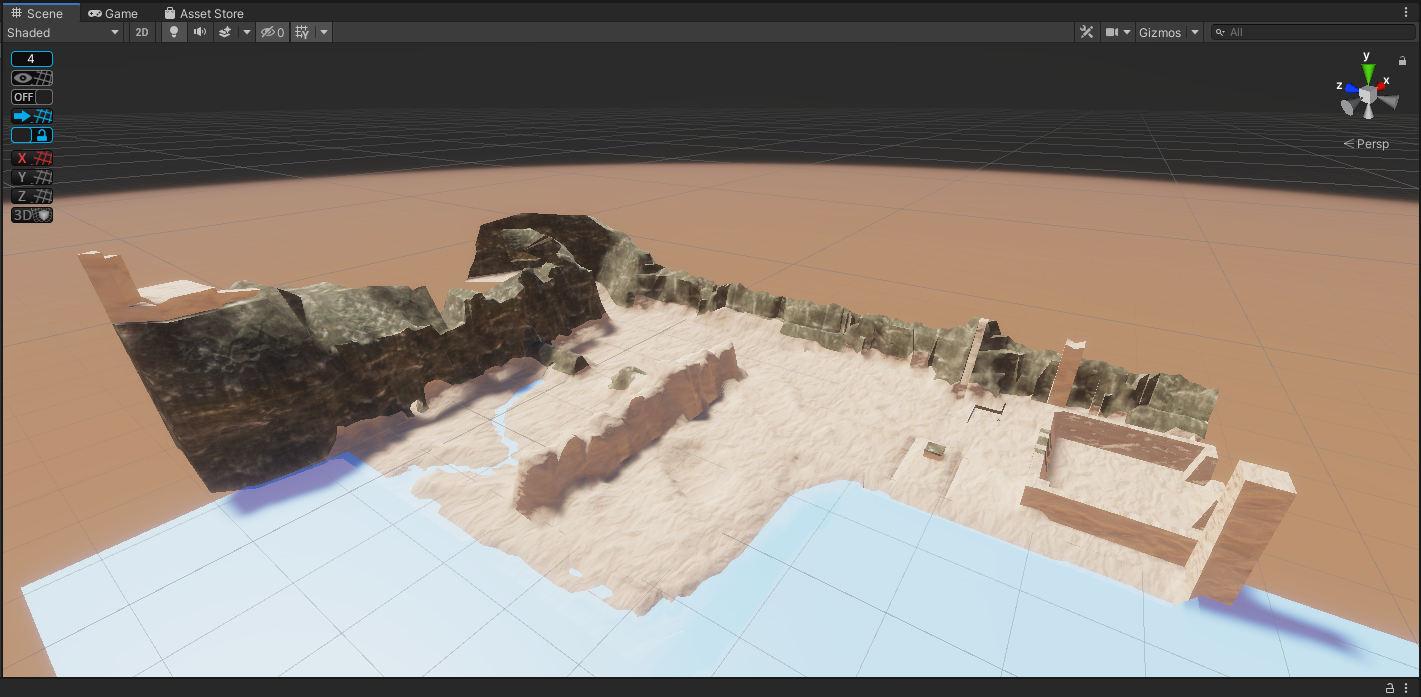 When will it be finished?​
While we don't have a release date in mind for Project_N, one of our goals with this project is to avoid scope creep, and maintain humble, realistic expectations for launch.
We do not want this to be an extremely long development cycle. We want to get this game into the hands of players soon.
As part of this, we've been very open with our development (frequently livestreaming work in real-time), often discussing ideas with the community and other teams as we go.
Our goal is to maintain this level of openness and transparency, despite potential risks, and use this process as a means of sharing in the experience with our community.
Plus, this is a MMO… it'll never be finished, even when it's "finished."
​
How can I support the project?​
The best way to support the project is to continue tuning into Shawn's stream on Twitch: https://twitch.tv/aLovingRobot.
All subscriptions, bits, and other revenue from the Twitch stream is fed back into the project's costs (ex. concept art, premium software services, domain costs, etc), so it's super appreciated, but definitely not required.
Just being part of the community helps drive this forward.
Please keep hanging out, and sharing information about the project, stream, YouTube channel, etc with your friends and network.
We appreciate the offers to assist directly, and this is something we're currently researching and working out, as part of the continued evolution of the project.
News and information about additional ways to support the project will be made known as they are determined.
Last edited:
3
Reactions:
chthonic-anemos, moai13 and ShakyJake