3,951
1,970


36d 20h 40m
1.63 star(s)
Rating: 1.63/5 8 Votes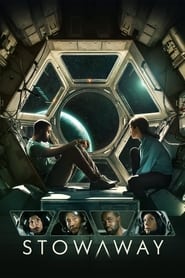 Title:
Stowaway (2021)
Tagline: Millions of miles from home, survival comes with sacrifice.
Genre: Drama, Science Fiction, Thriller
Director: Joe Penna
Cast: Anna Kendrick, Toni Collette, Daniel Dae Kim, Shamier Anderson
Release: 2021-04-22
Runtime: 116
Plot:
A three-person crew on a mission to Mars faces an impossible choice when an unplanned passenger jeopardizes the trip. Facing dwindling resources and a potentially fatal outcome, the crew is forced to make an impossible decision.