Golden Baronet of the Realm
12,863
7,465


121d 17h 13m
Just want to quote the first post on this thread, from the beginning of 2013.

$17.40 for a Bitcoin.

...........sigh.

Anyway, is Ethereum still a good bet? Seems like it has a much higher ceiling for growth than BTC due to the lower value at this time. Wanted to buy some last week during the Great Meme Stonk War but I didn't get around to it. Since then it's gone from like $1100 to $1600 or something like that. Are we on a crescendo/spike or is it still a good time to buy in?

I've got quite a bit of BTC at this point and it's been serving me well, but I'd like to diversify.

Also wondering if there's a better option to get into than ETH that I don't know about. Mana looks really interesting and I could see it taking off.
I think ETh is still a very good bet.
I'd expect $2k to be the next resistance point. mostly just based on round numbers though.
Deeper however, I think even $2k is just a stepping stone. And Eth will continue to rise of the next couple years, dramatically.
BTC and Eth are tied, and rise/fall together. This has been the case in the past. But frankly, I don't see a reason to think this will continue into the future indefinitely.
They are linked because they are #1 and #2. The first thing I did when I bought crypto was.. Buy BTC and Eth without really understanding either. They were simply #1 and #2, and I didn't want to put all my eggs in one basket. I'm fairly certain, THAT is basically the entire reason they are linked. new investors trying to keep some diversity. BTC is #1 as far as I can tell, for that same reason. its more famous.
Notoriety is a powerful force. and its entirely possible it could maintain the lead for that reason..
however, look at this shit. top 63 DeFi apps. (decentralized finance)
The analytics + rankings hub for DeFi. DeFi Pulse tracks key metrics for Decentralized Finance(DeFi) projects and so you can stay up to date on the latest trends.
defipulse.com
#31 Lightning network running on BTC blockchain. nice.
... Every single other one is running on Ethereum.
There's tons of crypto projects. Which ones are people actually paying to use?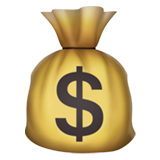 cryptofees.info
as it says, crypto projects people are actually paying to use.
All the pink apps? run on Ethereum.
I look at that, and can only come to the conclusion. BTC is overvalued, and Eth is massively undervalued.
BTC currently has 3.6x the marketcap of Eth. If it was based on actual use, Eth should have a marketcap of like 95x of BTC.
Note Aave and compound in those lists. possibly maker as well.
(then go look at them in alltime timelines in the exchange you use. those 3 are seeing insane gains.)
I think there will be a point where Eth will decouple. its very obviously crushing BTC in actual use. then there's staking advantage, ecological advantage, etc..
Although it does need to be noted, Eth is not quite as constrained in volume. Eth will never hit the same $ per coin. (without BTC crashing entirely)
Sure years ago, going into them even made sense. but over the years, Eth has grown and put into use. BTC has not. Its only a matter of time people notice this.
Potential crashes. the higher the marketcap the less likely of giant dips.
if you want "parabolic" look into Aave, maker and compound as I noted. Those however. gains are so insane, I couldn't even guess if/when they are going to crash.
aave is new. and showing up big time in the apps lists above. so, might be just showing massive adoption, and its 100% here to stay.
Last edited:
1
Reactions:
Arden