0.00 star(s)
Rating: 0.00/5 0 Votes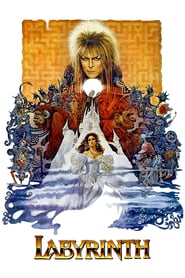 Title:
Labyrinth (1986)
Tagline: Where everything seems possible and nothing is what it seems.
Genre: Adventure, Family, Fantasy
Director: Jim Henson
Cast: David Bowie, Jennifer Connelly, Toby Froud, Christopher Malcolm, Shelley Thompson, Warwick Davis, Natalie Finland, Shari Weiser, Brian Henson, Ron Mueck, Rob Mills, Dave Goelz, David Alan Barclay, David Shaughnessy, Karen Prell, Timothy Bateson
Release: 1986-06-27
Runtime: 101
Plot:
Frustrated with babysitting on yet another weekend night, Sarah - a teenager with an active imagination - summons the Goblins from her favourite book, "Labyrinth", to take the baby stepbrother away. When little Toby actually disappears, Sarah must follow him into the world of the fairytale to rescue him from the Goblin King!
1
Reactions:
chthonic-anemos