I'm embarrassed that I'm the one starting this thread since "Prepper" conjures up mental images of fat accountants and handlebar mustaches draped in confederate flags, but this forum is both the best & worst source for information and I figured I'd give it a go. IBTR.
We've watched "Doomsday Preppers" a few times on streaming and it's fun entertainment in small doses because it's cringey as fuck usually. I've found a few podcasts, but they're all a bunch of loony sovereign citizens that are masturbating the the idea of the apocalypse. Same thing with any youtube videos I've found - It seems like everyone in the prepper community is actually fantasizing about the downfall of civilization and the "prepping" is just a LARP for their favorite scenario. I get that, but I'm actually interested in being as self-reliant as possible and most of that has nothing to do with guns or combat scenarios. It's food, water, shelter and health for myself and my family. Where the hell do people like that congregate, and am I associating myself with the wrong, uh, "movement" due to terminology?
Preppers are usually crazy sovereign citizens and focused on combat & conflict. Rampant conspiracy theorists, too.
The self-reliant or "sustainable" crowd always have a strong ideological aspect to them that I couldn't give a fuck less about.
Mormons have the right idea, but I'm not giving up my Sundays or whispering to ghosts.
The Amish are my jam, but they don't tend to have podcasts or youtube channels.
Anyways, I'm hoping that can be a place to share information about how to become less reliant on other people or organizations for life's basic necessities. Practical tips on gardening and farming, ranking geographic regions and features, long term food storage, etc. Everything going on in politics right now is pretty alarming to me, but the "Don't rely on others" philosophy is something that I've always clung to since I was a teenager and I'd love it if this thread held on to that concept and not some sort of political revolution or collapse concept.
EDIT: Adding a snippet from

Lightning Lord Rule
's post in here because I think he worded the whole topic I'm aiming for better than I did:
This is an interesting topic that I've thought about from time to time over the years.

I think you have to start from 2 slightly different questions, which lead to different but possibly overlapping answers:

1. In a homesteading situation, how much of modern life is feasible to become self reliant/self producing?

2. In a disaster/SHTF/Zombie Apoc/whatever situation, what will I be deprived of that I need to stock up on now?
I have fuckall to share because the whole reason I'm making this post is because I can't find sane & grounded conversation elsewhere, but I guess I'll dump some of the stuff that I've been reading and hope one of you poopsocks or lurkers jumps in with other recommendations.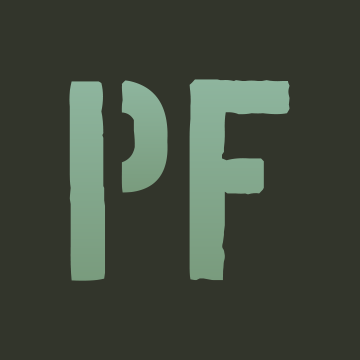 Prepper Forums, a community dedicated to Prepping for Survivalists, Doomsday Preppers and even Campers. Survival Gear, Food Storage, Prepper Tips & Lists and more. Please join us today!

www.prepperforums.net
Prepper Boards is a forum for survivalists and preppers. Site includes discussions about bug out bags, bug out vehicles, EDC kits, every day carry, prepper supplies, food, long term storage, PAW fiction, survival, survivalist, survivalism, MRE, homesteading, homesteader, survival preps...
www.prepperboards.com
And of course, my favorite episode of Doomsday preppers:
Last edited: