Uninspiring Title
<Bronze Donator>
8,363
3,489


101d 21h 37m
4.58 star(s)
Rating: 4.58/5 12 Votes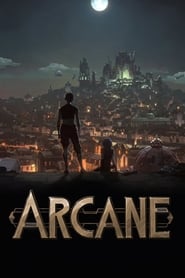 Title:
Arcane
Genre: Animation, Action & Adventure, Sci-Fi & Fantasy
First aired: 2021-11-06
Cast: Hailee Steinfeld, Katie Leung, Kevin Alejandro, Jason Spisak, Ella Purnell, Toks Olagundoye, J. B. Blanc, Harry Lloyd
Overview:
From the creators of League of Legends comes an animated series about the origins of two iconic League champions—and the power that will tear them apart. Every legend has a beginning.