Silver Baronet of the Realm
7,280
12,358


35d 11h 29m
Welcome to the festivus celebration of Final Fantasy
Everyone put up their chosen poll for the festivus season, be it aluminum for its high str to wt ratio (we must min/max in RPGS!), or other materials!
Now get to playing your chosen version of the original Final Fantasy, released on DECEMBER 18th of 1987, over 30 years ago!
Final Fantasy (video game) - Wikipedia
Now, keeping with the festivus seasons you may air your grievances! Getting your hate out, leaves room for more love!
Feats of Strength, no, we cant all be together this festivus and enduldge in nude oil Greek geek wrestling- but take up a Final Fantasy I challenge, such as ALL WHITE MAGES (white power!) or ALL BLACK MAGES (bro fist) or all Thief mode!
Play a difficulty or other modded version if you already have done a OG play-though.
In the sharing spirit, TAG a fellow forum pal to invite them to join us as we all play....
FINAL FANTASY!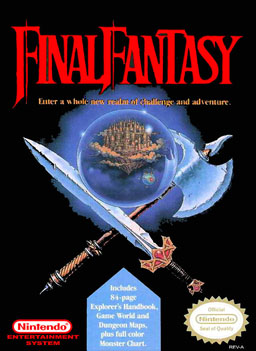 Last edited:
2
Reactions:
Kaines, chthonic-anemos and Janx