A nice asshole.
<Donors Crew>
5,255
2,131


10d 18h 34m
4.00 star(s)
Rating: 4.00/5 1 Vote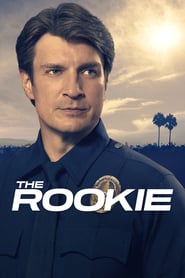 Title:
The Rookie
Genre: Crime, Drama
First aired: 2018-10-16
Creator: Alexi Hawley
Cast: Nathan Fillion, Alyssa Diaz, Richard T. Jones, Titus Makin Jr., Mercedes Mason, Melissa O'Neil, Afton Williamson, Eric Winter
Overview:
Starting over isn't easy, especially for small-town guy John Nolan who, after a life-altering incident, is pursuing his dream of being an LAPD officer. As the force's oldest rookie, he's met with skepticism from some higher-ups who see him as just a walking midlife crisis.