4.50 star(s)
Rating: 4.50/5 6 Votes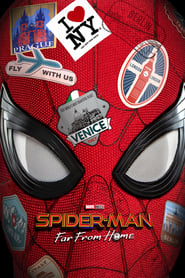 Title:
Spider-Man: Far from Home (2019)
Tagline: A Gift. A Curse. A Destiny.
Genre: Action, Adventure, Science Fiction
Director: Jon Watts
Cast: Tom Holland, Marisa Tomei, Zendaya, J.B. Smoove, Samuel L. Jackson, Michael Keaton, Jake Gyllenhaal
Release: 2019-07-05
Plot:
Peter Parker is beset with troubles in his failing personal life as he battles a brilliant businessman named Adrian Toomes and a magician named Quentin Beck.
2
Reactions:
gauze, chthonic-anemos and Tauntworth